Collaborators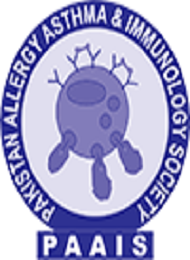 The PAAIS was established in 2003 in Islamabad and recognized as member society of WAO in 2017. . The main aim is to promote the highest possible standards of teaching, study and research among those engaged in the practice of Allergy& Immunology, , in the best traditions of medicine and medical ethics. Organizing workshops, Free Allergy camps for the patients. To organize Allergy Schools for hands on training in Allergy Tests, Patch Tests, management of allergic diseases for medical professionals with interest in specialty of Allergy and Clinical Immunology.
---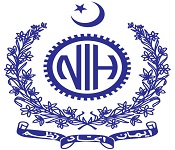 The National Institute of Health (NIH) is one of the most prestigious institutions of the country involved in multi-disciplinary public health related activities like diagnostic services, research and production of various vaccines for over 40 years. Since its emergence as an autonomous organization, it has made numerous developments in the field of laboratory diagnosis, biological manufacturing, food and drug quality control, research & development and training facilities. The institute is actively involved in the laboratory and field investigation of infectious diseases including the etiology and epidemiology. Emphasis has also been laid on human resource development and capacity building for the benefit of the institute in particular and benefit of the public in general.
The institute is a WHO collaborating center for viral diagnostics and regional reference laboratory for polio, in addition to being a national reference center for diagnosis of Influenza. It also works as the National Appellate Laboratory for quality control of drugs and is the public analyst laboratory for the quality control of food for the federal territory, Islamabad. NIH also conducts numerous international, regional and national seminars, symposia and other related activities.
---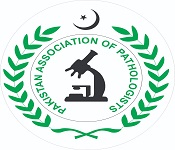 Pakistan association of pathologists was found in late 1975 by 28 pathologists. Now its more than 600 members spread all over Pakistan comprising of private pathologists, pathologists from Government hospitals, private and Government Medical College and Pathologists from the Armed Forces of Pakistan
The Pakistan association of pathologists is the founder of member of the Asia Pacific Association Societies of Pathologists
---